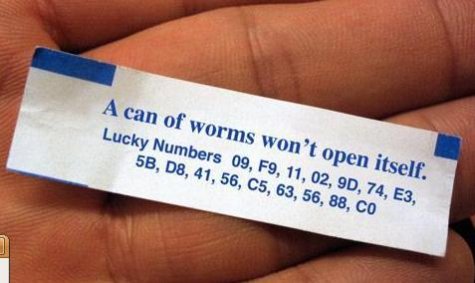 it seems to me (and i may be wrong) that the HD-DVD fiasco may be the most important web event to have occurred in recent times. i think that it's because the secret (that which must not be communicated) wasn't any kind of trade secret known to an individual then divulged, but was 'discovered' then made public. it was made public because many people felt that it was in itself wrong, despite the illegality of publishing. i don't really see any difference between this and the engadget expose of the bicycle lock that could be breached by a bic biro.
if my business model depended on a poorly encrypted password that could be breached in 10 seconds by anyone with any understanding of these things, then no one would bat an eyelid at its being revealed. why is this any more serious? surely just because they made a half-effort at encryption doesn't mean it's any more serious.
digg reacted swiftly to take down notices, got swamped by annoyed users declaring the "secret" code. rather like citizens coming out onto the streets in Prague during the velvet revolution, they may not be the majority of the population, but they were enough to change things.
what makes this bizarre is that if no notice was taken of the initial exposure, then there would have been almost no consequence for the vendors. less than 1%, surely, of any potential users would have made use of the key. now the whole thing has ballooned into a farce, has been unnecessarily publicized. in short the cat is out of the bag. once out it stays there.
apologies to anyone who is not already aware of the story. i can't be arsed to dig out further links.