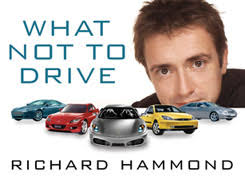 Steve irwin spent his tv career bothering dangerous animals before finally getting himself killed on camera by one of them. he subsequently is offered a state funeral, turned down by his family, and instead a faux state funeral is instigated anyway, with video contriutions from hollywood and an address by the australian prime minister.
not to be outdone, britain responds. richard hammond a tv presenter that drives dangerous cars very fast, almost dies on camera behind the wheel of a jet-powered car at nearly 300mph. it is unlikely that he would receive a state funeral here, even were he to die. the number of video tributes from hollywood would probably be small. tony blair would probably not turn up to any service.
if you want to know the details you could read various versions of events in different newspapers and media. Or you could just go to wikipedia, which, just a few hours after the event, now contains anything you might want to know.